Leather Furniture at Leather Express
Huge Selection of Leather Furniture
It's all about choice with hundreds of colors and configurations available from top manufacturers including Palliser, Omnia, Fjords and Nordholtz. New models are arriving every week. If you don't see what you want on our website please call or visit one of our showrooms to speak with our knowledgeable leather furniture experts.
Showrooms in Boca Raton & Fort Lauderdale, FL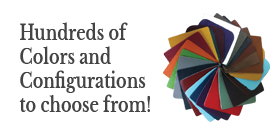 Leather Express offers the best selection and prices for leather furniture including leather sofas, leather sectionals, leather recliners and home theater seating. We've been selling top grain leather furniture from our Florida showrooms since 1987. Visit one of our locations in Fort Lauderdale and Boca Raton.
Be careful about purchasing furniture online!
There's nothing that can replace the experience of actually sitting on the furniture you are considering for purchase. Everyone has a different size and shape and it's important to know that you'll be comfortable in the leather furniture you select. That's why we encourage you to visit one of our showrooms for a test ride.
Buyer Be Aware
Leather Express sells top grain leather made in North America. No bonded or blended leather. Be careful when looking for leather furniture, some retailers could mislead consumers into paying higher prices for bonded or blended leather by promoting it as leather furniture. Bonded or Blended leather is not even close to being as durable as top grain leather. Once scratched it breaks the top coat of the polyurethane and allows the product to "peel".
While you are designing your living room, family room, den or movie room, quality should be a priority as you select pieces to furnish the areas that surround your everyday life! Leather Express offers a huge line of fully customizable top grain leather furniture that allows you to express your personality and fit in with the style of your current décor. Come browse through hundreds of unique styles and play with endless color choices.